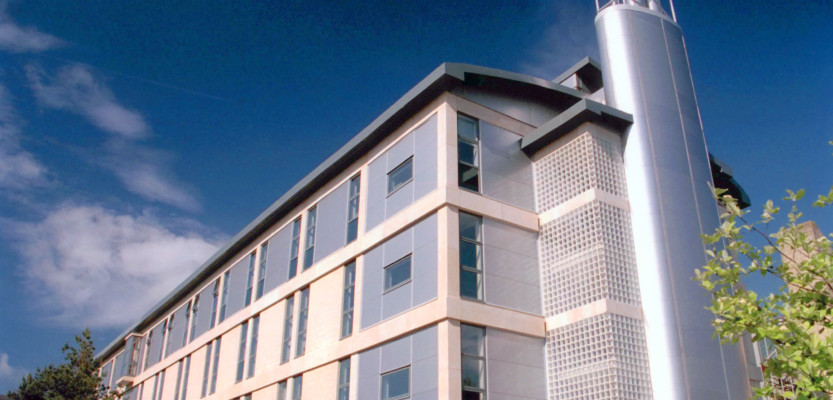 A Faculdade de Engenharia Química na Universidade de Bath, com laboratórios, escritórios e áreas de ensino, com uma área útil de 4500m², revestida com pedra local.
.
Serviços  Prestados: Arquitetura & Lab. Design (enquanto associado ao dBJ)
Equipa: Raj Malik, James Ward, Steven Caldeira
Localização: Funchal, Madeira, Portugal
Cliente: University of Bath.
The Faculty of Chemical Engineering at the University of Bath comprising laboratories, offices and teaching areas and clad in local Bath stone. Total floor area 4500m².
Services Provided: Architecture & Lab. Design (whilst at dBJ)
Team: Raj Malik, James Ward, Steven Caldeira
Location: Funchal, Madeira, Portugal
Client: University of Bath
Completion: 2001