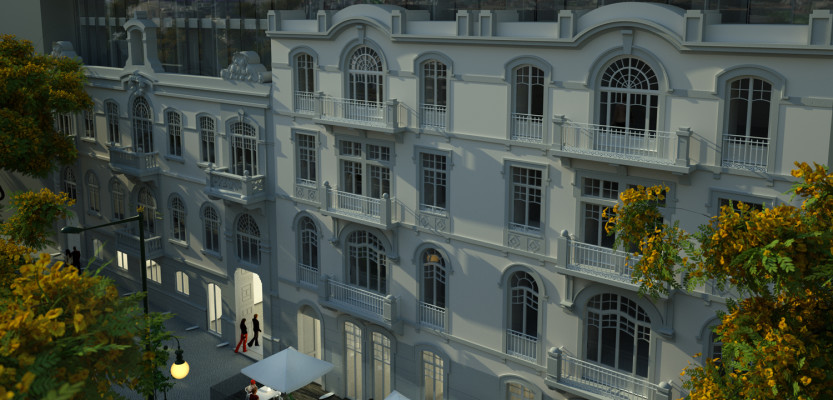 Um novo Hotel 5 estrelas em Lisboa, com 99 quartos e suítes, receção, hotel bar, restaurante, spa com piscina interior, sauna, banho turco, ginásio, salas de tratamento, relaxamento e sala de reuniões.
O hotel foi construído de forma a preservar a fachada original.
Serviços Prestados: Design de Interiores
Arquitetos: Frederico Valsassina Arquitectos
Localização: Lisbon, Portugal
Cliente: Porto Bay Hotels & Resorts
Conclusão: Em Fase de Desenvolvimento
A new 5 star  City hotel in Lisbon comprising 99 guestrooms and suites, reception gallery, hotel bar, restaurant, health spa with indoor pool, gymnasium, sauna and steam room, treatment rooms and relaxation areas and meeting rooms.
The hotel is to be constructed with the original retained facade.
Services Provided: Interior Design
Architects: Frederico Valsassina Arquitectos
Location: Lisbon, Portugal
Client: Porto Bay Hotels & Resorts
Completion: Tender Phase